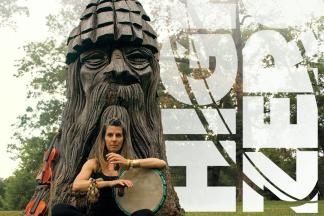 High Zero 2019
High Zero Foundation
September 19 – 22
High Zero is the premier festival of Improvised, Experimental music on the East Coast, being fully devoted to new collaborations between the most inspired improvisors from around the world. Celebrating its 21st year, High Zero is THE annual international improvisational avant-garde music event that reaches all over town and around the world.
From Afar:
Steve Baczkowski, Buffalo (saxophone, multi-wind instrumentalist)
Bob Bellerue, NYC (improvised feedback manipulation)
Forbes Graham, Boston (trumpet, laptop computer)
Sarah Hennies, Ithaca (vibraphone, percussion)
Susie Kozawa, Seattle (sound art),
Charmaine Lee, NYC (vocalist)
Jayve Montgomery, Nashville (woodwinds, percussion, and electronics)
Le Quan Ninh, Saint-Silvain-sous-Toulx, France (surrounded bass drum)
Danishta Rivero, Oakland (voice, electronics)
Ståle Liavik Solberg, Oslo, Norway (drums and percussion)
Biliana Voutchkova, Berlin, Germany (violin, voice)
From Baltimore:
CK Barlow (live sampling, electronics)
Tom Boram (harpsichord, synthesizer)
Samuel Burt (daxophone, clarinets)
Ledah Finck (violin, viola)
Nik Francis (percussion, electronics)
Owen Gardner (guitar, cello)
Clarissa Gregory (dance)
Bonnie Jones (electronics)
Bonnie Lander (soprano)
Kristen Toedtman (voice, violin, piano)
Jeron White (bass)
Showtimes:
September 19 @ 8:30pm
September 20 @ 8:30pm
September 21 @ 8:30pm
September 22 @ 8:30pm
Tickets:
$16 in advance
$15 at the door
$10 for Students/Seniors/Artists at the door
Event Contact
Anne Fulwiler
410-752-8558
Event Details
Repeats weekly Sunday and Friday and Saturday -- until Sunday September 22, 2019.
Location
Add Event To Your Calendar