By Their Creative Force: American Women Modernists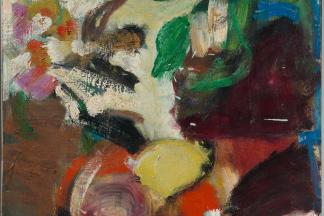 This focus exhibition acknowledges and celebrates the contributions of women artists to the development of American modernism through nearly 20 works from the BMA's collection by Elizabeth Catlett, Maria Martinez, Georgia O'Keeffe, and Marguerite Zorach, and others. The selection of painting, sculpture, and decorative arts showcases these artists' innovative engagements with the major art movements of 20th century from Cubism to Abstract Expressionism. Several of these accomplished artists—including Simone Brangier Boas, Grace Hartigan, Elsa Hutzler, Amalie Rothschild, and Grace Turnbull—were based in Baltimore during their careers. This exhibition is a part of the BMA's year-long 2020 Vision initiative highlighting women artists and collectors.
Event Contact
Anne Brown
443-573-1870
Event Details
Friday, February 21, 2020, 10:00 AM – 5:00 PM
Repeats weekly Sunday and Wednesday and Thursday and Friday and Saturday -- until Sunday July 5, 2020 -- except Thursday November 28, 2019, Wednesday December 25, 2019, Wednesday January 1, 2020.
Free Admission
Location
Add Event To Your Calendar