Find Events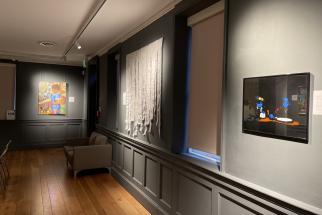 The Peale Center for Baltimore History and Architecture
Free
Join us for an onlne artist talk!
Hippodrome Theatre France-Merrick Performing Arts Center
Tootsie, the hilarious Tony Award®-winning musical is coming to Baltimore's Hippodrome Theatre at the France-Merrick Performing Arts Center for a limited one-week engagement Tuesday, November 30 through Sunday, December 5, 2021. Call it "musical comedy heaven" (Rolling Stone). Call it "the most uproarious new musical in years!" (The Hollywood Reporter). Call it Tootsie! This laugh-out-loud love letter to the theater tells the story of Michael Dorsey, a talented but difficult actor who struggles to find work until one show-stopping act of desperation lands him the role of a lifetime.