Actor's Lab Series: Improvisation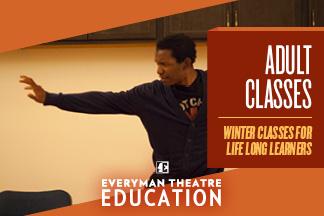 Embrace the moment! Exercise the creative spirit by living in the moment, say "yes" to creative risk-taking, and commit to listening and responding authentically in life and onstage.
Teaching Artist: Resident Company Member Bruce Randolph Nelson
Tuition: $185
Event Contact
Lisa Langston
443.615.7055 ext 7142
Event Details
Wednesday, March 7, 2018, 6:30 PM – Wednesday, March 28, 2018, 8:30 PM
Repeats weekly Wednesday -- until Tuesday March 20, 2018.
Prices: – Array
443.615.7055 ext 7142
Location
Add Event To Your Calendar