HITCHY-KOO 2018 - A FUNDRAISER FOR THE HOUSE OF BANKERD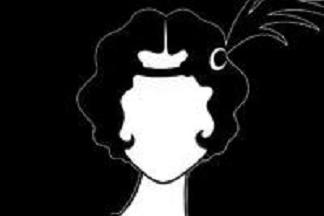 One of the last vestiges of vaudeville took place from 1917 to 1920, when actor Raymond Hitchcock (aka "Hitchy") organized a series of musical revues featuring up-and-coming young composers of the era, including Jerome Kern, E. Ray Goetz and Cole Porter. The shows, known as "Hitchy-Koos," played successfully on Broadway and even went on a national tour.
Hitchy-Koo 2018 is a fundraiser for the House of Bankerd (aka "HOB"), a Baltimore arts collective which provides support to arts organizations throughout the Baltimore metropolitan area, featuring members of the HOB board and guest artists singing songs by composers of the period from the 1910s through the 1930s. Singers Lisa Dickinson, Karen Rhodovi, Christine Thomas, Lance Bankerd, and Christopher Rhodovi join pianist Robert Barbarino for a rollicking romp through music of stage and screen by the Hitchy-Koo composers of yore plus Gershwin, Berlin, and other greats of the Golden Age.
"Oh, simply meant for Kings and Queens,
Don't you ask me what it means,
I just love that Hitchy-koo,
Hitchy-koo, Hitchy-koo!"
Event Contact
Cyd Wolf
410-752-4515
Event Details
Saturday, September 22, 2018, 6:00 PM – 9:00 PM
Prices: – Array
1
Offer good
09/16/18

to

09/22/18
Redemption Instructions
Five tickets are offered at half-price for each Cabaret performance. To claim yours, please call Germano's PIATTINI to make a reservation for dinner and the show. Mention this CultureFly discount when you do so. We will process your half-price ticket purchase during your call. Thank you! (410) 752-4515
Location
Add Event To Your Calendar