A Concert Responding to Gun Violence in Baltimore, "REQUIEM"- The Spire Series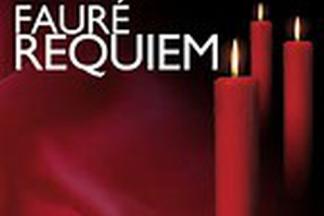 The Spire Series will present a concert honoring the precious lives lost to gun violence in Baltimore, while uplifting the good work of those dedicated to creating a brighter future, most especially BUILD.
Under the direction of Dr. Jason Kissel, the First & Franklin Sanctuary Choir with orchestra, will present Gabriel Fauré's beloved Requiem. Renowned Baltimore bass-baritone Robert Cantrell, will offer selected solo works, and the audience will join in singing "Lift Every Voice and Sing". The choir will also present Faure's "Cantique de Jean Racine", Sevier's powerful arrangement of "Precious Lord, Take My Hand", and G.E. Burleigh's setting of the spiritual, "Jesus is a Rock in a Weary Land".
We are collaborating with the Family Survivor Network, a grass-roots organization in Sandtown-Winchester that offers therapeutic support for families impacted by violence. Three of their members, who are victims, will speak during the concert.
There will be 309 purple ribbons, signifying each homicide victim in Baltimore in 2018, and sixteen portraits of murdered sons and daughters of Baltimore by William Brown, son of Millie Brown, founder of Baltimore's Tears of a Mother's Cry.
Tickets, available at the door or through The Spire Series PayPal link (your name will be at the Will Call table), are a minimum of $10 per person. A freewill offering will be taken during the concert to support BUILD's Turnaround Tuesday.
Consider a gift to yourself and friends in honor or in memory of someone by becoming a Subscriber to the whole season: http://www.firstfranklin.org/index.php/community/music/the-spire-series/...
Event Contact
Beth Seeley
410-728-5545
Event Details
Sunday, March 24, 2019, 2:30 PM – 4:00 PM
Prices:
$10 minimum per person
–
$
410-728-5545
Location
Add Event To Your Calendar