Hamlet, presented in Original Shakespearean Pronunciation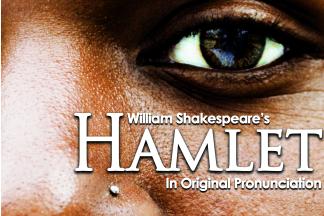 Considered by many to be the greatest play ever written, Hamlet is everything Shakespeare wrote distilled to a single play. Funny, thrilling, and heartbreaking, Hamlet is a tour de force. It has represented many things to many people, and stands as shorthand for "Theatre." Strip away the pretense, though, and what's left is still a masterpiece. We present it in original pronunciation, as audiences first heard it.
Event Contact
Ann Turiano
410-662-9455
Event Details
Repeats weekly Friday -- until Friday May 3, 2019.
Repeats weekly Saturday -- until Saturday May 4, 2019.
Repeats weekly Sunday -- until Sunday May 5, 2019.
Prices: – Array
410-662-9455
Location
Add Event To Your Calendar