Bard to the Bone: Actors and Acting in Shakespeare's Time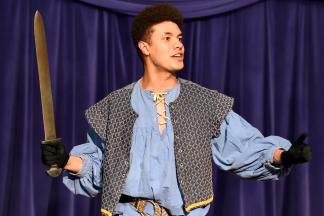 What was it like to be a member of The Lord Chamberlain's Men, or a young boy playing a role like Ophelia? How was the art of acting practiced (and regarded) during Shakespeare's time? This is an interesting subject and you may be surprised to learn of the way in which actors carried out their craft during the Elizabethan and Jacobean period in England. Come join us for this fascinating journey into a theatrical world much more different than you have ever imagined.
Join us for our bimonthly Shakespeare appreciate Society, Bard to the Bone! We provide the snacks and beverages. Always free and open to all! RSVPs are appreciated, but not required.
Event Contact
Ann Turiano
410-662-9455
Event Details
Thursday, May 23, 2019, 7:00 PM – 9:00 PM
410-662-9455
Free
Location
Add Event To Your Calendar