Reels & Reads: Ferrante Fever (Presented in Partnership with The Ivy Bookshop)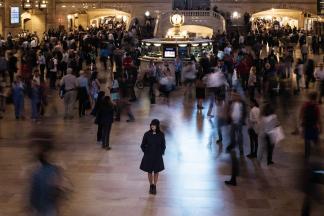 Looking for great new books to read? Do you love film? Creative Alliance and The Ivy Bookshop are teaming up to launch a new series that pairs a book and movie that explore similar topics. Read the book, then join us for a screening of the related film at Creative Alliance. Haven't read any books by Elena Ferrante yet? No problem! The Ivy Bookshop will be selling copies on site!
With over 5 million copies of her Neapolitan Novels sold and publication rights in 50 countries, Elena Ferrante is a global literary sensation. A journey between New York City's cultural hub and Ferrante's native Italy explores how an anonymous, translated author's visceral tales of love and friendship gained such an enthusiastic following. Ann Goldstein, Sarah McNally, Jonathan Franzen, and others weigh in on the Ferrante "craze" and what makes her work–and her mysterious persona–so uniquely captivating.
Directed by Giacomo Durzi, 74 min, Italian and English
Event Contact
Samantha Mitchell
4102761651
Event Details
Sunday, May 26, 2019, 4:00 PM – 6:00 PM
Prices:
$7MEMBERS (+$3 at the door)
–
$10
4102761651
Location
Add Event To Your Calendar