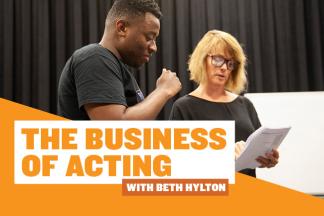 Core theatrical concepts will be introduced and explored through fun, dynamic, and intimate class experiences inspired by subjects of popular interest to recent Everyman Education students. Taught by Resident Company Members and Everyman Teaching Artists, this summer is sure to inspire and excite!
THE BUSINESS OF ACTING
Where to begin? This class identifies the tools of professionalism that every actor must harness. Navigate the waters of our industry and tackle key concepts, such as professional presentation and character type, in this sampler approach. Learn how to find work and explore the unique natures of Baltimore, DC, and New York City as the vibrant artistic communities that they are.
Event Contact
4436157055 ext. 7142
Event Details
Tuesday, July 9, 2019, 6:30 PM – Thursday, July 18, 2019, 8:30 PM
Location
Add Event To Your Calendar