The Merry Wives of Windsor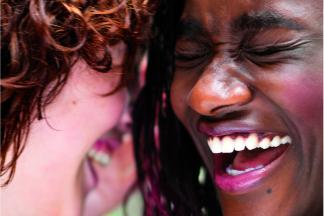 The story goes that Queen Elizabeth I was so enamored with the character of Falstaff that she demanded to see a play about sweet Jack in love. Shakespeare delivered as only he could, with one of his most free-wheeling and manic comedies. Rolling into Windsor flat broke, Falstaff decides he'll woo two wealthy women—instead, he becomes the butt of every joke they can imagine.
Event Contact
Ann Turiano
410-662-9455
Event Details
Friday, July 26, 2019, 8:00 PM – 10:30 PM
Repeats weekly Friday and Saturday 4 times.
Sunday, July 28, 2019, 4:00 PM – 6:30 PM
Repeats weekly Sunday 4 times.
410-662-9455
Location
Add Event To Your Calendar