sur/reality: a trans art show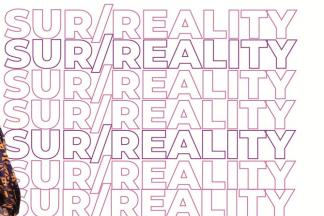 sur/reality is Baltimore City Hall's first-ever art exhibition highlighting the work of local transgender artists from Baltimore. Curated by Gender Museum in partnership with the Mayor's Office and Baltimore City LGBTQ Affairs, sur/reality is an exploration of the dual existence of transness both as an experience & as an identity. Featuring a multitude of mediums, motifs, textures and concepts, the show will culminate in a reception and intimate artist talk-back with Gender Museum Curator and creative Jamie Grace Alexander. The show is FREE, and all are welcome. Some art will be available for sale.
Featured artists:
Alexis Reehill, they.girl, Avery Chang, Daphne Pugliese, Devin Cherubini, Diana Reighart, Eliot Raynes, Felix Sweeney, Maddy Kelly, Mars, Hoggard, Prescott S, Sim, Smith "Smith" Smith, Tristan Heelys, Juliana Ross, and Viv Licata.
Event Contact
Event Details
Thursday, June 27, 2019, 6:00 PM – 8:30 PM
Free
Location
Add Event To Your Calendar