Summer Music Moves: a Jazz and Dance Festival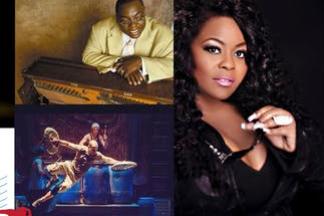 To highlight and showcase the performing art forms of jazz and dance in Baltimore, Summer Music Moves: A Jazz and Dance Festival takes place in Charm City this summer! The festival presents jazz and dance performances in a wide variety of venues and formats for audiences to experience, appreciate and enjoy. Baltimore Center Stage is the primary location for the festival with other venues in the Mount Vernon, Station North an downtown areas also offering performance activities. Summer Music Moves: A Jazz and Dance Festival is a co-presentation of the Baltimore Jazz Alliance and Dance Baltimore.
Summer Music Moves extends throughout a long weekend, starting on Thursday, July 25th with a public Kick Off featuring stellar youth performances at Baltimore Center Stage, 5 - 6pm. A jam session follows led by The Rodney Kelley Jazz Experience and featuring a popular adult jazzers as well as some of the jazz and dance youth artists, 6 - 8pm. Cash bar and light fare will be available. The event is open and free to the public.
Additional events take place July 26th and 27th.
For more info: https://www.summermusicmoves.com/full-schedule.html
Event Contact
Cheryl Goodman
Event Details
Thursday, July 25, 2019, 5:00 PM – 8:00 PM
Free Admission
Location
Add Event To Your Calendar