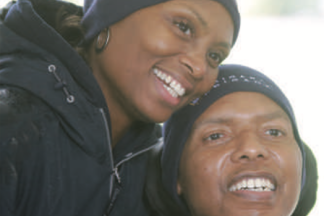 O.J. and Chanda Brigance, the Board of Directors and Host Committee invite you to join us as we celebrate life at the 5th annual Soiree with O.J.!
The Soiree with O.J. will support the organization's impactful mission to equip, encourage and empower families living with ALS. Join us as we celebrate our Founder's birthday and support the Brigance family's vision for their legacy: to provide direct resources and financial assistance to families battling ALS.
This can't-miss event will feature:
-- Guest Speaker: Ozzie Newsome, Executive Vice President of the Baltimore Ravens
-- Music & dancing
-- VIP guest appearances
-- Inspiring stories & conversations
-- Delicious food & beverages
-- All in the beautiful Valley Mansion ballroom!
At this year's special event, we will celebrate the 50th birthday of O.J. Brigance, a milestone the medical community didn't believe would be possible. Be there to honor O.J.'s journey and celebrate the lives of all those we serve in the ALS community.
If you are a person living with ALS in our Brigance Brigade Foundation community, we are pleased to invite you and a guest to join us at the Soiree with O.J. with complimentary admission, made possible through our generous donors and sponsors. Please direct any questions and RSVPs directly to [email protected].
Ages 21+ only please.
Attire: Cocktail
Event Contact
Event Details
Friday, September 27, 2019, 7:00 PM – 11:00 PM
Location
Add Event To Your Calendar