Bach in Baltimore: Reflections & Renewal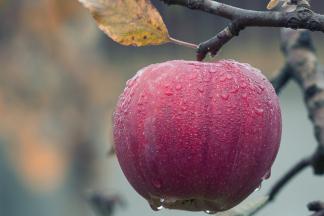 FIRST SUNDAY CONCERT SERIES
Reflections and Renewal
Sunday, November 3 at 4 p.m.
Christ Lutheran Church, Inner Harbor, Baltimore
Hollis Thoms' Adam & Eve
Bach's Cantata 165: O heilges Geist- und Wasserbad
Mozart's Eine kleine Nachtmusik (allegro)
Sarah Bleasdale, Soprano
Maria Sheehan, Alto
Kristopher Jean, Tenor
Jason Thoms, Bass
Bach in Baltimore is overjoyed to welcome back contemporary composer Hollis Thoms in the
world premiere performance of his newest opera, Adam and Eve, featuring returning soloists
Jason Thoms as Adam; Sarah Bleasdale as Eve; and Kristopher Jean and Maria Sheehan as
Satan/Serpent. The original opera will be paired with Bach's Cantata 165: O heilges Geist- und
Wasserbad, a watery and poetic piece that conjures images of purification of the soul through
baptism and the Adam and Eve story. We conclude the concert with Mozart's effervescent
instrumental favorite Eine kliene Nachtmusik.
Tickets: $25 Regular / $27 Door
Event Contact
Bach in Baltimore
410-941-9262
Event Details
Sunday, November 3, 2019, 4:00 PM – 5:30 PM
410-941-9262
1
Offer good
10/30/19

to

11/02/19
Redemption Instructions
Use promo code at checkout: GBCA25
Location
Add Event To Your Calendar