Bach in Baltimore: A Haydn Affair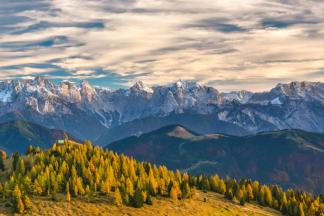 FIRST SUNDAY CONCERT SERIES
A Haydn Affair
March 1 at 4 p.m.
The Cambridge School, Baltimore
Heiligmesse, Missa Sancti Bernardi von Offida
Sinfonia Concertante in B-flat major
Sarah Hayashi, Soprano
Taylor Boykins, Alto
Joseph Regan, Tenor
David Dimmock, Bass
Bach in Baltimore is thrilled to perform A Haydn Affair in honor of the 'father of the
symphony.' We open with his glorious Heiligmesse, Missa Sancti Bernardi von Offida in B-flat
major, a sumptuous mass featuring the full Bach in Baltimore Choir; soprano, alto, tenor, and
bass soloists; and gorgeous instrumentation with oboes, clarinets, bassoons, trumpets, timpani,
and organ. The afternoon concludes with Haydn's "profound, airy, affecting and original"
(London Morning Herald, 1792) Sinfonia Concertante in B-flat major. This melodic and
timeless concerto balances four solo instruments (violin, cello, oboe, and bassoon). Don't miss
our dynamic homage to Haydn.
Tickets: $40 Regular / $42 Door
Event Contact
Bach in Baltimore
410-941-9262
Event Details
Sunday, March 1, 2020, 4:00 PM – 5:30 PM
410-941-9262
1
Offer good
02/26/20

to

02/29/20
Redemption Instructions
Use promo code at checkout: GBCA40
Location
Add Event To Your Calendar