Shift/Baltimore: Artists Working Together in A Time of Crisis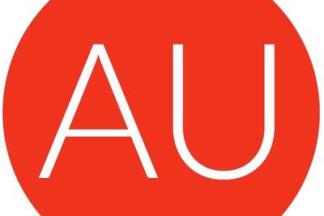 Online conversations every Thursday at noon starting May 14
Our world is shifting rapidly. We need to shift.
We at Artists U want to work through these shifts together. We want to build positive, rigorous conversations about surviving and thriving during and beyond this time of uncertainty.
Artists have much to contribute at this moment of crisis. By stabilizing our lives, we can activate our skills as artists to create things in our community and our world: new art, structures, connections, and futures.
Let us do what artists have always done:
Use what we have to build what we need.
What is SHIFT?
SHIFT is a weekly one-hour conversation for Baltimore artists (Thursdays at noon) to manage the crucial challenges of this crisis. We will provide a Workbook and specific tools every week to:
Stabilize our physical health, mental health, and financial health, and the health of those around us. This is our first priority. We cannot create or contribute well until we are stable.
Clarify and strengthen our roles in our communities and culture. Once we are secure, we can make things, build things. In this crisis, that can take many forms: art that comforts or heals or pushes or fights, collective structures for resource and care, practices to grieve and mourn, tools for staying connected and nourished.
Imagine, plan, and build the new and needed structures, ways of working, economies, and paradigms. This moment is full of possibility. Artists can help conceptualize and create what is next in our communities, art worlds, and economies.
How do I participate in SHIFT?
First and foremost, participate however you want. We will talk once a week, and share some writing prompts. You are the expert on your own practice and life. If a tool seems useful, pick it up; if not, leave it.
That said, I recommend forming a SHIFT Working Group with artists in your network. Doing this work in dialogue with others—even one other artist—will deepen it and generate shared ideas and resources you could never come up with alone.
What is a SHIFT Working Group?
A SHIFT working group is a group of 2-12 artists who commit to meeting online once a week and attending weekly online SHIFT workshops. You organize your group; Artists U provides the structure, prompts, and workshops. If you show up, do the writing prompts, and listen, your Working Group will thrive. To make a SHIFT Working Group:
+ form a group of 2-12 artists
+ meet weekly online with your group
+ attend our SHIFT weekly workshops (you can attend live or recorded)
+ do the writing prompts
+ listen generously and share openly
Event Contact
Artists U
Event Details
Repeats weekly Thursday 14 times.
Free
Location
Add Event To Your Calendar