Drawing for Beginners: Something You Always Wanted To Try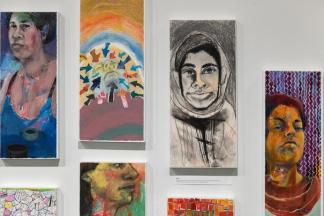 Have you always wanted to learn to draw but never gave it a shot? This workshop is for you! Grab a pencil or pen, any kind of paper, and just show up. We'll cover the basics and you'll be able to say you did it! No experience necessary.
Supplies:
Drawing paper, any size (or copy paper)
Pencil(s), sharpener, eraser (white is better than pink if you have it)
Black marker (or another dark color)
Ballpoint pen (blue or black)
ABOUT THE INSTRUCTOR
Gina Pierleoni is a mixed media artist. As an educator, Gina specializes in assisting students to open doors to individual creative expression.
Website: www.ginapierleoni.com
Event Contact
Gina Pierleoni
Event Details
Repeats weekly Saturday -- until Saturday June 27, 2020.
Location
Add Event To Your Calendar