Art Sound Now with Amy Reid and Pangelica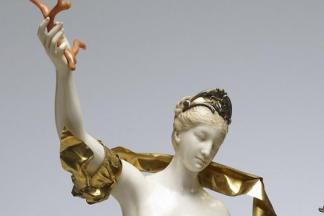 Multi-media artists Amy Reid and Pangelica join us for a live talk followed by a Q & A about Immortal Voices, their upcoming performance for the Walters Art Museum's Art Sound Now series. Immortal Voices focuses on themes of healing and destruction through ambient sound and performance. Watch Immortal Voices when it debuts Thursday, July 23 at 5:30 p.m.
About the Artists
Pangelica is a classically trained violist, her production at its infancy began with arranging classical works for viola and string quartets. After being introduced to Digital Audio Workstations (DAWs), she exchanged pencil and staff paper for Virtual Studio Technologies (VSTs) and synthesizers. This shift of mediums is what eventually gave birth to the hyper-Romantic Synthpop sound of Pangelica.
Event Contact
Event Details
Thursday, July 30, 2020, 5:30 PM – 6:30 PM
Free
Location
Add Event To Your Calendar