Historic Amusement Parks in Maryland: Separate But Not Equal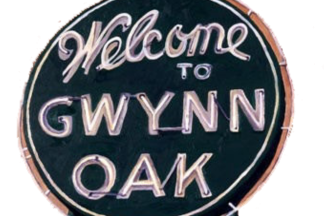 For many people, theme parks reconnect us to childhood memories of thrilling rides, tasty food, and live entertainment. This shared nostalgia is easily attributed to the nearly three dozen amusement parks scattered across Maryland's landscape over the past 144 years.
These sentimental recollections, however, aren't held by all Marylanders. From their inception, amusement parks were racially segregated, with most operating under a whites-only admissions policy. Major civil rights campaigns targeted amusement park segregation and in the summer of 1963, after many demonstrations and public protests, Baltimore County's Gwynn Oak Park became one of the first Maryland amusement park to desegregate, opening to all for the first time on August 28, 1963.
Register: https://us02web.zoom.us/webinar/register/5415955979682/WN_ml4hbjZiSR6HKf...
This virtual program, hosted by the Maryland Historical Society, will recall many of Maryland's historic amusement parks, with special consideration to Gywnn Oak Park. Jason Rhodes, author of Images of America: Maryland's Amusement Parks, joins Sharon Langley and Amy Nathan, co-authors of the recently published children's book about Gwynn Oak, A Ride to Remember: A Civil Rights Story, whose story is told in more detail in Nathan's earlier book for teens and adults: Round and Round Together. These three authors will discuss amusement parks of a bygone era and how segregated recreation played an important role in the civil rights movement.
Event Contact
MdHS Events
410-685-3750
Event Details
Wednesday, August 12, 2020, 12:00 PM – 1:00 PM
Free
Location
Add Event To Your Calendar