WEBINAR: Kristen Anchor, "History of Video Art Part 1: Mass Medium to Artist's Tool"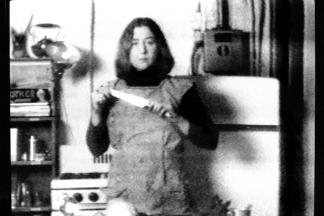 WEBINAR - ONLINE PROGRAM THROUGH ZOOM
Art Seminar Group presents "History of Video Art Part 1: Mass Medium to Artist's Tool" with Kristen Anchor, lecturer, media and communication studies, UMBC
Today, digital video is a ubiquitous medium for individual self-expression and identity-building, and although technology has evolved towards the internet-based selfie culture we know now, it was artists who first envisioned video as a potential means of personal self-expression. In the mid-20th century video was a mass medium (primarily used in broadcast TV), but when the invention of the first portable video camera (the Portapak) made it possible for video creation outside of a TV studio setting, artists realized the potential of video as an artist's tool. In this lecture, we'll consider the evolution of video from mass medium to personal medium. We begin in the early 1970's with examples of work by (U.S.) video art pioneers such as Nam June Paik, Dara Birnbaum, Peter Campus, Joan Jonas, Bruce Nauman, and Martha Rosler who invented and shaped this new medium and were early adopters of the video medium as part of their studio practice - using video as a way to explore the relationship between the artist and the audience while questioning the power of broadcast TV.
$15 door fee for guests and subscribers
Guests interested in attending a webinar should contact the ASG office [email protected] for the link to join. Please note the guest policy on our homepage: http://www.artseminargroup.org/ 
Event Contact
Lisa Dillin, Art Seminar Group Administrative Manager
410-879-1947
Event Details
Tuesday, September 29, 2020, 1:30 PM – 3:00 PM
410-879-1947
Location
Add Event To Your Calendar