WEBINAR: J. Wynn Rousuck, "The Silver Screen Storms the Stage"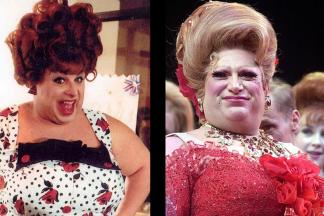 WEBINAR - ONLINE PROGRAM THROUGH ZOOM
Art Seminar Group presents "The Silver Screen Storms the Stage" with J. Wynn Rousuck, former Baltimore Sun theater critic and current theater critic, WYPR
Remember when hit Broadway musicals would be turned into movies? Think, The Sound of Music, The King and I, The Music Man, to name a few. But that was then. Ever since The Producers and Hairspray struck box office gold on Broadway, the pattern has reversed. In recent seasons, a large percentage of the musicals on the Great White Way have been shows that started out on screen -- shows like Waitress, The Lion King, Mean Girls, The Band's Visit, Beetlejuice and Tootsie. And, more are on the way, including Mrs. Doubtfire and Some Like It Hot. What is driving this trend? What does a movie need to make a good stage musical? Judy Rousuck returns to explore this phenomenon in an illustrated lecture.
$15 door fee for guests and subscribers. Guests interested in attending a webinar should contact the ASG office [email protected] for the link to join. Please note the guest policy here: http://www.artseminargroup.org/
Event Contact
Lisa Dillin, Art Seminar Group Administrative Manager
410-879-1947
Event Details
Tuesday, November 17, 2020, 1:30 PM – 3:00 PM
410-879-1947
Location
Add Event To Your Calendar