Designing the Modern Woman: Female Couturières of the Early 20th Century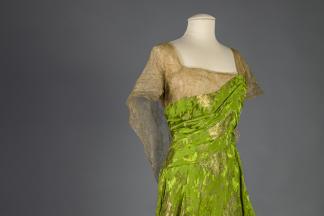 At the turn of the 20th century, couturières—female designers and sellers of high fashion—pushed fashion in bold new directions. Explore the work of Jeanne Paquin, Jeanne Lanvin, and Madeleine Vionnet, the Parisian couturiers who ushered in a new era of fashion, creating comfortably chic clothing that appealed to the active, modern woman.
Presented by April Calahan, a fashion historian, writer, and professional podcaster living and working in New York City. This program is part of the Spectrum of Fashion Symposium, a free virtual series of events October 19-21, hosted by the Maryland Center for History and Culture.
Register: https://us02web.zoom.us/webinar/register/9015979553137/WN_n9OUKsYqTZ6Hey...
Event Contact
MCHC Events
4106853750
Event Details
Tuesday, October 20, 2020, 12:00 PM – 1:00 PM
Free
Location
Add Event To Your Calendar