Basics of Street Art w/ Ernest Shaw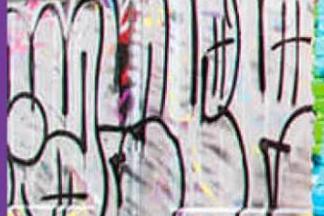 Whether on the side of buildings or on the pavement you walk down every day, street art is everywhere – especially here in Baltimore! Street art is one of the most important art forms we have, but it seems to be the one we know the least about.
Ernest Shaw is one of the most prolific creators of street art and he has made some of the most recognizable murals around Baltimore. As your instructor, he will teach you the basics of street art, including:
Unspoken codes and guidelines
Necessary equipment needed to create street art
And the techniques that will take your designs from the sketchbook to the wall!
Join Ernest as he creates a brand new piece in Graffiti Alley!
Meet in Graffiti Alley on Saturday, October 17th from noon to 3pm. We will have the alley to ourselves for 3 hours where you can learn.
We would like to thank MotorHouse for collaborating with us on this program!
Event Contact
Event Details
Saturday, October 17, 2020, 12:00 PM – 3:30 PM
Location
Add Event To Your Calendar