I Love Luci: A Devised Play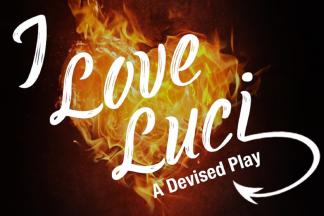 Howard Community College theatre students have developed a new work available to view this April. The play, "I Love Luci" is a campy romp through Hell. In this one-act play, four humans find out that Hell isn't quite what they expected. Ticket holders can watch the production at their convenience from April 15 – 18, 2021.
Tickets are free, but reservations are required. Tickets are available online only at www.howardcc.edu/iloveluci. Ticket holders will receive a link and password via email confirmation.
Event Contact
443-518-1500
Event Details
Thursday, April 15, 2021, 12:00 AM – Sunday, April 18, 2021, 12:00 AM
Free
Location
Add Event To Your Calendar