Celebration of Spring at Gallery 1448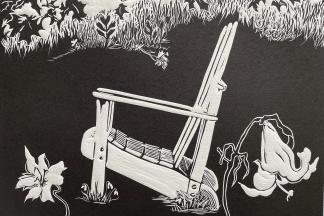 Join us at Gallery 1448 in the garden at the reception for "A Celebration of Spring". Participating artists are Claudia Bismark, Lauren Case, Greg Fletcher, Jennifer Hogan, and Leslie Schwing. The show runs from May 8 - June 13. Gallery hours are by appointment.
During the reception, a plaque will be installed commemorating William Leizman's kinetic sculpture located in the garden. Leizman (1926 - 2011) was an outsider artist and found object sculptor.
Gallery 1448, opened in 1997, is the exhibition and cultural event space for Baltimore's oldest residential art co-operative, Artists Housing, Inc. The AHI co-op was founded in 1986 and continues as part of Mayor William Donald Schaefer's legacy of community pride and preservation. Admission is free of charge.
The gallery is located at 1449 East Baltimore Street, Baltimore, MD 21231. For information contact Leslie Schwing at 443-956-2459 / [email protected].
Event Contact
LesliesSchwing
443-956-2459
Event Details
Sunday, May 16, 2021, 1:00 PM – 5:00 PM
Free
Location
Add Event To Your Calendar