Paul Lewis at Shriver Hall Concert Series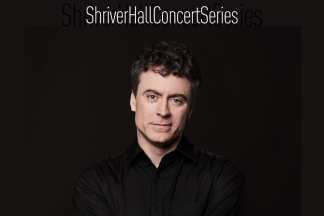 "[Lewis] has clarity, muscle, and steely pride, but also intimacy, vulnerability and volatility: the combination is magnetic." —The Guardian
Welcome back to in-person concerts with Shriver Hall Concert Series! For information on live-streaming options for this performance and for Covid-19 Safety Information visit shriverconcerts.org/health.
MENDELSSOHN: Selected Songs without Words
MOZART: Sonata in A major K. 331
SCRIABIN: Five Preludes, Op. 74
MUSSORGSKY: Pictures at an Exhibition
"Faced with such excellence, a mere critic can only abandon paper and pencil and listen to this heroic but deeply moving artist with awe and amazement," wrote Gramophone of British pianist Paul Lewis. He makes his highly anticipated Baltimore Recital Debut in an inventive program featuring Mussorgsky's vivid Pictures at an Exhibition.
Event Contact
Zola Barnes
4105167164
Event Details
Sunday, December 12, 2021, 5:30 PM – 7:30 PM
Prices:
$10 Student Ticket with Valid Student ID
–
$44
4105167164
Location
Add Event To Your Calendar