Instrument-Making Workshop: Introduction to the Ocarina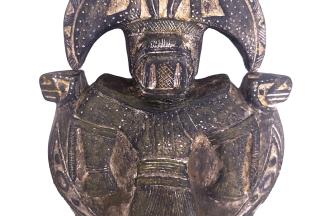 Sounds of the Americas
Ancient peoples of all times and latitudes have used an elaborate weave of myth, art and music to communicate their world visions. In the Americas we can connect with this heritage through a rich tradition of musical instruments whose forms, scales and sounds give us a glimpse into the extraordinary cultures that created them.
In this hands-on workshop we will take a journey back in time through the Ocarina, a type of ceramic flute that has been produced across Central and South America for thousands of years. The unique sounds of this instrument awaken the memory of our common ancestry, recalling the songs of the birds and animals that inhabit our most sacred natural landscapes. All clay, tools and firing included.
Class size will remain at reduced capacity for increased social distancing, masks indoors remain mandatory.
Event Contact
Baltimore Clayworks
410.578.1919
Event Details
Repeats weekly Sunday -- until Sunday October 24, 2021.
410.578.1919
Location
Add Event To Your Calendar