The Unfinished Revolution: Maryland in the Wars for Independence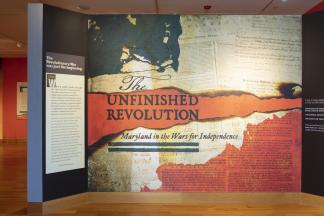 The Unfinished Revolution explores the turmoil of the United States' emergence on the world stage between 1775 and 1815. The exhibition highlights two points that became certain—the country's revolution remained unfinished, and Marylanders of many races and creeds were at the forefront of each conflict.
Admission is free for MCHC members.
Event Contact
Jennifer Michael
410-685-3750
Event Details
Ongoing
410-685-3750
Location
Add Event To Your Calendar