Let's Talk About Weather: Changing Patterns in Maryland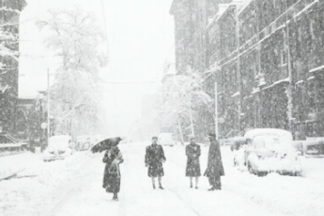 How have your memories of winter changed throughout your lifetime? Join a discussion about changing weather patterns over time and the impact of the earlier onset of spring on plant species in Maryland with Lynn Cazabon, the featured artist of the Maryland Center for History and Culture's exhibition Losing Winter, as well as Dan Barrie, Modeling, Analysis, Predictions & Projections Program Director of the National Oceanic and Atmospheric Administration, and Erin Posthumus, Outreach Coordinator at the USA National Phenology Network.
This virtual program is free and open to all audiences. Registration is required. After registering, an automated confirmation email will provide connection instructions.
Event Contact
Jennifer Michael
410-685-3750
Event Details
Wednesday, November 10, 2021, 12:00 PM – 1:00 PM
Free
Location
Add Event To Your Calendar