Livewire 11: Arboretum and the 20th Anniversary Celebration of the Joseph Beuys Sculpture Park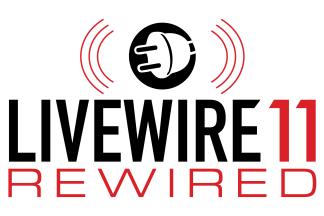 UMBC's Livewire 11: Rewired new music festival, presented by the Department of Music, features a special event at the Joseph Beuys Sculpture Park.
On Saturday afternoon, the Ruckus new music ensemble is joined by additional faculty and student performers to present a special performance of Robert Morris's Arboretum. This event is presented in partnership with the Center for Art, Design, and Visual Culture and the Joseph Beuys Sculpture Park. Arboretum is a concert-lengthed work that is designed as an immersive experience. Performers move around the Sculpture Park as they play, and audience members are encouraged to move as well, changing their perspective on the work over its duration. The composer describes this work as "a slowing unfolding … the experience of this music is like watching sunsets, clouds passing, or sea changes."
The event also marks the 20th Anniversary Celebration of the Joseph Beuys Tree Partnership and will include remarks on the Partnership's history and presence at UMBC and in Baltimore. Hot cider and a limited number of grass mats will be provided. Feel free to bring your own blanket, lawn chairs, and picnic to enjoy among the crunch of the fall leaves.
Robert Morris has written music for a wide diversity of musical forms and media. He has composed over 160 works including computer and improvisational music. Much of his output from the 1970s is influenced by non-Western music and uses structural principles from Arabic, Indian, Indonesian, Japanese, and early Western musics. While such influences are less noticeable in his more recent works, the temporal and ornamental qualities of Eastern music have permanently affected Morris's style. He received his musical education at the Eastman School of Music (B.M. in composition with distinction) and the University of Michigan (M.M. and D.M.A. in composition and ethnomusicology), where he studied composition with John La Montaigne, Leslie Bassett, Ross Lee Finney, and Eugene Kurtz. At Tanglewood, as a Margret Lee Crofts Fellow, he worked with Gunther Schuller. Morris has taught composition, electronic music, and music theory at the University of Hawaii and at Yale University, where he was Chairman of the Composition Department and Director of the Yale Electronic Music Studio. He was also Director of the Computer and Electronic Studio, Director of Graduate (music) Studies, and Associate Professor of Music at the University of Pittsburgh. In 1980 Morris joined the faculty of the Eastman School of Music where he presently teaches as Professor of Composition with additional affiliation within the theory and musicology departments.
Admission is free.
This event is curated by Sandra Abbott and Daniel Pesca and presented through a partnership between UMBC's Department of Music, Center for Art, Design and Visual Culture, and the Joseph Beuys Tree Partnership. The Joseph Beuys Sculpture Park is supported in part through the generosity of Nature Sacred. CADVC's programs are supported in part by the Maryland State Arts Council and Baltimore County Commission on Arts and Sciences.
Event Contact
Willie Santiago
Event Details
Saturday, October 23, 2021, 3:30 PM – 5:00 PM
Free
Location
Add Event To Your Calendar