BSO Presents Dvorak Symphony No. 8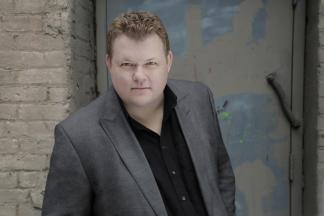 Norwegian conductor Rune Bergmann leads the BSO in Edvard Grieg's First Suite from Peer Gynt, featuring the hypnotic "In the Hall of the Mountain King." Another piece rich in folk flavor is Dvořák's Eighth Symphony with its nostalgic portrait of the Czech countryside and rollicking dances. Haydn wrote his Sinfonia Concertante in B-flat Major as a charming showpiece for an unusual combination of solo instruments — violin, cello, oboe, and bassoon. Bright in spirit and full of wit, this work will show off the solo skills of four of the BSO's talented musicians.
For information on the latest guidelines concerning mask and vaccination requirements, please visit BSOmusic.org/ResponsibleReturn. Dates, times, and locations are accurate as of the posting of the event information. For more information, visit www.BSOmusic.org or contact [email protected] or by phone at 410-783-8000 or toll free 1-877-276-1444.
Tickets start at $25
Event Contact
Patron Support
410-783-8000
Event Details
Repeats daily 1 times.
410-783-8000
Location
Add Event To Your Calendar