Holiday Exhibition at Bismark-Wilson Gallery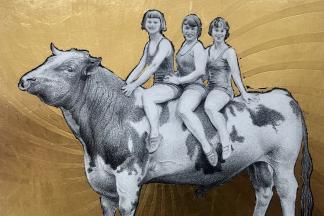 Join us at Bismark - Wilson Gallery to view recent work by Kate Norris, Dan Brown and Jim Burger. There will be three receptions, where you can meet the artists and enjoy refreshments: December 5, 12, &19, 1:00 – 4:00 p.m. Additionally, on December 5, Jim Burger will read "love notes" from his latest book, What's not to Like? Words and Pictures of a Charmed Life.
The show runs December 5 - 19. Additional gallery hours are available by appointment. Contact Claudia Bismark at 410-675-8959 / [email protected].
Event Contact
Claudia Bismark
4106758959
Event Details
Repeats every 3 weeks Sunday 3 times.
Free
Location
Add Event To Your Calendar