Interactive Movie Night: DIE HARD!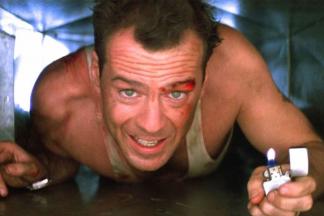 BACK BY POPULAR DEMAND, it's DIE HARD! Shout the lines, play games, imbibe Bruce drink specials, and win stuff! We're making your favorite Xmas action movie into an interactive movie night. Prizes for the best 80's/90's office holiday party attire!
Your Ridiculous Hosts:
Jennifer Marsh & Heather Keating
A limited number of game packs will be available at the door for $5. Packs include everything you need to play the Die Hard Movie Game... which we made up. Come Early to get your pack, grab a seat, and mingle with your hosts before the show!
Interactive Movie Nights are NOT recommended for children. Also, you may get wet.
Event Contact
Event Details
Friday, December 10, 2021, 8:00 PM – 10:00 PM
Location
Add Event To Your Calendar