Songs From the UnderWorld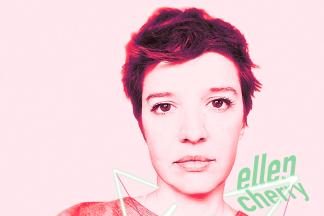 Songs From the UnderWorld
By ellen cherry
February 25 – 27
Baltimore based Song & Story Alchemist ellen cherry presents Songs From the UnderWorld, an evening of live music performance of her original songs.
As part of her recovery from a car wreck a few years ago, cherry has been creating multi-media performance and visual work that reimagines the mythological tale of Eurydice as one of triumph and resilience. Over three nights, cherry will present new work from this project and old favorites during this special performance.
This show also features new work by puppeteer Anna Fitzgerald in the show opener with her piece, Everything is Included, a short piece of shadow puppetry that is a seven part poem about grief. It was written and performed by Anna Fitzgerald with original music created and recorded by ellen cherry.
Everything Is Included was made possible through a grant from the Jim Henson Foundation.
Emmy-nominated ellen cherry (lowercase letters intentional!) is the performing moniker of Kristin Putchinski, an award winning song and story alchemist, musician and performer, based in Baltimore, MD. Mixing equal parts of pathos and humor throughout her songs, ellen cherry's banter gives audiences a peek into a whimsical, curious mind. A recent project was a touring program (2016-2018) called Portraits in Song that showcased her love of storytelling and her passion for history and women's equality. After a devastating car wreck caused by an intoxicated driver in 2013, cherry was diagnosed with Post Traumatic Stress Disorder (PTSD) and has spent years fostering recovery and resilience, her own and others, through performance, music, and storytelling. She is in production on a new work, Recovering Eurydice, that explores the process of recovery through myth making, storytelling and song using multiple artistic disciplines. More information about ellen can be found at www.ellencherry.com 
Anna Fitzgerald is an award winning puppeteer and performer based in Baltimore, MD. She tells stories with objects, bridging the tangible and intangible, the animate and inanimate, the dead and the living. A University of Connecticut Puppet Arts MFA graduate, Anna has been awarded several grants for her original puppetry work including, most recently, a workshop grant from the Jim Henson Foundation for Everything is Included, an exploration of grief and shadows.
COVID Policy:
All patrons must show proof of vaccination for COVID or a negative COVID test taken within 72 hours of the performance.
All guests must wear masks while inside Theatre Project.
Seating will be limited.
If you have any COVID-associated symptoms the day of the show, please do not attend.
Showtimes:
Friday, February 25 @ 8:00pm
Saturday, February 26 @ 8:00pm
Sunday, February 27 @ 3:00pm
Tickets:
Supporter: $30
General Admission: $20
Seniors/Students: $15
Event Contact
410-752-8558
Event Details
Friday, February 25, 2022, 8:00 PM – 10:00 PM
Saturday, February 26, 2022, 8:00 PM – 10:00 PM
Sunday, February 27, 2022, 3:00 PM – 5:00 PM
410-752-8558
Location
Add Event To Your Calendar