29th annual MLK Convocation address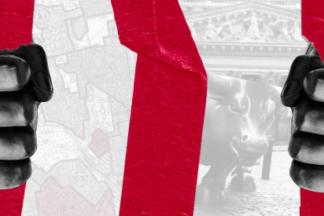 Bestselling author Michelle Alexander will deliver Loyola University Maryland's annual Martin Luther King, Jr., Convocation address on Thursday, Jan. 20, 2022, at 6:30 p.m., via Livestream. "The New Jim Crow: An Evening with Michelle Alexander" convocation will be moderated by Karsonya Wise Whitehead, Ph.D., founding director of the Karson Institute for Race, Peace & Social Justice and associate professor of communication and African and African American Studies at Loyola.
Alexander will offer new perspectives while discussing her critically acclaimed bestseller, The New Jim Crow: Mass Incarceration in the Age of Colorblindness, which examines racial injustice in the modern legal system and calls us all to action for improved human rights in America.
The Martin Luther King, Jr., Convocation, celebrating its 29th year, is an occasion for Loyola and the Baltimore community to launch the spring semester and the New Year by coming together for shared inquiry into the issues of social justice, politics, spirituality, and the legacies of race and racial justice in America. The convocation, which is sponsored by Loyola University Maryland's office of equity and inclusion, is a signature event for the University. Past speakers have included Octavia Butler, Spike Lee, Ta-Nehisi Coates, and Roxane Gay.
This virtual event is free and open to the public, but advance registration is required by Jan. 13, 2022
Event Contact
Event Details
Thursday, January 20, 2022, 6:30 PM – 7:30 PM
Free
Location
Add Event To Your Calendar