BSO Fusion: Brahms v. Radiohead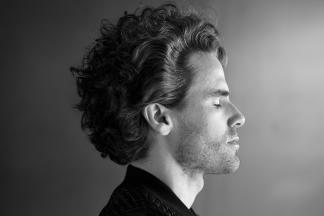 Considered one of the greatest albums of all time, Radiohead's OK Computer is interwoven with Brahms' lush First Symphony in arranger and conductor Steve Hackman's Brahms v. Radiohead. Performed by the BSO and three pop vocalists, the melodies of Brahms are seamlessly intertwined with songs such as "Paranoid Android," "Karma Police," "No Surprises," and "Let Down."
For information on the latest guidelines concerning mask and vaccination requirements, please visit BSOmusic.org/ResponsibleReturn. Dates, times, and locations are accurate as of the posting of the event information. For more information, visit www.BSOmusic.org or contact [email protected] or by phone at 410-783-8000 or toll free 877-276-1444.
Event Contact
Patron Support
410-783-8000
Event Details
Saturday, February 5, 2022, 8:00 PM – 10:00 PM
410-783-8000
Location
Add Event To Your Calendar