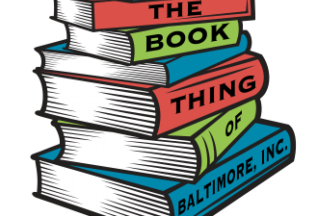 Pandemic and weather permitting, we will be having a book giveaway on Sunday, February 13, 2022. Subject to change at any moment unfortunately! So check back often. We will be accepting book donations from 9-2, and allowing 55 people in the building every hour. Details below (and even more details on our website bookthing.org):
Book Giveaway:
We will allow patrons into the building to select their own books on Feb 13th, using a timed-entry format.
Masks are required, even if you're vaccinated. Patrons are responsible for their own social distancing.
55 patrons will be permitted to enter on the hour each hour from 9am to 4pm. The first entrance will be at 9am, and the last entrance at 4pm. FYI, the line is often longest for the morning entrances.
Patrons will have 55 minutes to browse our books, and exit the building. The time limit will be strictly enforced. You may get back in line.
A parent may be accompanied by one (and only one) child, and every child must be accompanied by one adult. Many kids aren't vaccinated yet. Please make sure your child wears a mask.
Please don't be deterred by our timed-entry format. From past experience, we know it helps keep the line moving so that you get a chance to browse sooner… and if we're busy, this lets us serve more total patrons.
Event Contact
Event Details
Sunday, February 13, 2022, 9:00 AM – 4:45 PM
Free
Location
Add Event To Your Calendar