Blacks of the Chesapeake Presentatiion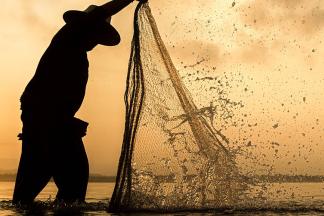 Join us for a multimedia presentation on the Blacks of the Cheapeake, presented by Vincent Leggett, founder and president of the Blacks of the Chesapeake Foundation. Former Governor of Maryland, Parris J. Glendening, commisoned Mr. Leggett as an honorary Admiral of the Chesapeake in 2003.
The foundation serves the community with a broad range of historical, cultural, and educational activities of the African Americans who have worked and continue to work in the maritime and seafood processing industries in the Chesapeake Bay region and are an integral part of this area's rich culture and heritage. The foundation also maintains a collection of records, artifacts, genealogies, and more than 40,00 photographs representing 200 years of African American life and work in the seafood and maritime industries.
Please call 410-662-4363 if you have any questions about the event or to register, 9am - 4:40pm weekdays.
Event Contact
Rosalyn Stewart
4106624363
Event Details
Friday, February 18, 2022, 3:00 PM – 4:00 PM
410-662-4363
Free
Location
Add Event To Your Calendar