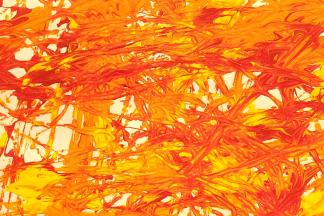 In partnership with Howard County Recreation and Parks' Department of Therapeutic Recreation and Inclusion Services, this annual exhibit showcases work by youth and adult artists with developmental disabilities, created in the Exploring Art and Focus on Art programs offered by the Department of Therapeutic Recreation and Inclusion Services. In these programs, youth and adults with developmental disabilities have the opportunity to explore a variety of media, styles, and methods of creating art.
Winning entries from the Howard County Commission on Disabilities' ADA30 art contest will also be showcased in the exhibit. The contest, commemorating the 30th anniversary of the Americans with Disabilities Act, was open to County residents, with winners selected from four age categories for their artistic rendition and interpretation of the contest's theme: ADA30. Disability. Equity. Inclusion. One County. Accessible to all.
Exhibit dates: February 18 - April 2, 2022. There will be a free virtual reception on March 16 from 5-7pm. Visit hocoarts.org/galleries to register to attend the reception. Gallery hours: Mon-Fri 10-8, Sat 10-4, Sun 12-4. The galleries are closed on President's Day, February 21. Exhibit will also be available to view online via hocoarts.org/galleries.
Event Contact
Annie Braunschweig
4103132787
Event Details
Repeats weekly Monday and Tuesday and Wednesday and Thursday and Friday -- until Friday April 1, 2022 -- except Monday February 21, 2022.
Repeats weekly Saturday -- until Saturday April 2, 2022.
Repeats weekly Sunday -- until Sunday March 27, 2022.
Free
Location
Add Event To Your Calendar