Blacklist: The Hollywood Red Scare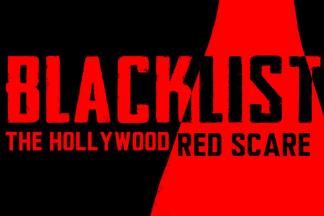 Are You Now or Have You Ever Been…
It was unprecedented. Writers, directors, and actors accused of being agents of a foreign power, held in contempt for either failing to self-incriminate or, more reprehensibly, for refusing to name others. In October 1947, the House Un-American Activities Committee (HUAC) began its investigation into allegations of subversive Communist propaganda in American films. Although the committee never found evidence of propaganda, ten of the writers and directors called to testify were held in contempt of Congress, fined, and sentenced to prison. Six of the ten were born into Jewish homes, and members of HUAC freely spoke about the problem of subversion being one of Russian Jewish influence.
Hollywood's movie moguls (many of whom were themselves Jewish) responded by creating a self-imposed blacklist of the "Hollywood Ten" and others implicated in the proceedings, preventing those on the list from earning a living in their chosen field. With that list, the film industry became the first US industry to adopt a blacklist as a policy used against employees whose political beliefs ran counter to current political winds. It would not be the last.
Blacklist: The Hollywood Red Scare, originally curated by the Jewish Museum Milwaukee and revised by JMM to accommodate social distancing and limited-contact interactives, is a multi-sensory exhibit that explores the intersection of politics, art, economics, and social dynamics that impacted our First Amendment rights of speech, religion, and assembly during Hollywood's "red scare." Through personal narratives of those who were blacklisted, members of House Un-American Activities Committee, and film executives of the period, Blacklist examines the shifting definition of what it meant and means to be a patriotic American.
Blacklist takes on new relevance with the events of 2020. As free speech, journalism, and freedom of assembly resurface as rights in need of protection, Blacklist provides a look back at an era in which art, artistic expression, and speech were threatened.
Event Contact
Jewish Museum of Maryland
410-732-6400
Event Details
Repeats weekly Sunday -- until Sunday October 30, 2022.
Repeats weekly Monday and Tuesday and Wednesday -- until Monday October 31, 2022.
410-732-6400
Location
Add Event To Your Calendar