Very Eric Carle: A Very Hungry, Quiet, Lonely, Clumsy, Busy Exhibit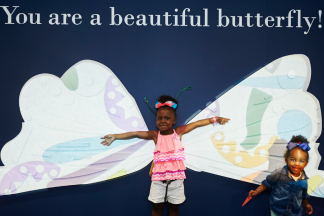 Step into the pages of author Eric Carle's books with Port Discovery Children's Museum's limited time exhibit – Very Eric Carle. Explore themes such as hope, hard work, persistence, and friendship as you venture through classic works including The Very Hungry Caterpillar, The Very Quiet Cricket, The Very Lonely Firefly, The Very Clumsy Click Beetle and The Very Busy Spider from beloved author/illustrator Eric Carle. Locally sponsored by: M&T Bank. Media Sponsor: Maryland Public Television. Co-organized by Children's Museum of Pittsburgh and The Eric Carle Museum of Picture Book Art.
Event Contact
Sophie Shippe
4108642681
Event Details
Repeats daily -- until Monday September 5, 2022.
Location
Add Event To Your Calendar