BSO Presents Ragtime, Blues, and All That Jazz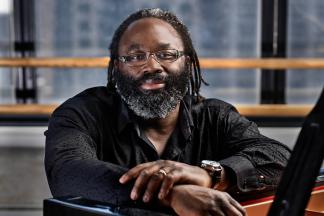 In this "tour de force" concert, Byron Stripling showcases ragtime masters Scott Joplin and Jelly Roll Morton in addition to blues legends B.B. King and Muddy Waters. Stripling's entertaining and humorous vignettes about the music and its creators, with a finale that closes with an unforgettable toe-tapping jam session, are not to be missed. Stripling is joined by keyboardist Bobby Floyd of the Ray Charles, Dr. John, and Count Basie Bands.
This concert repeats on Thu., June 2 at 8 PM at The Music Center at Strathmore in North Bethesda and on Sat., June 4 at 8 PM and Sun., June 5 at 3 PM at the Joseph Meyerhoff Symphony Hall in Baltimore.
For information on the latest guidelines concerning vaccination requirements, please visit BSOmusic.org/ResponsibleReturn. Dates, times, and locations are accurate as of the posting of the event information. For more information, visit www.BSOmusic.org or contact [email protected] or by phone at 410-783-8000 or toll free 877-276-1444.
Event Contact
Patron Support
410-783-8000
Event Details
Friday, June 3, 2022, 8:00 PM – 10:00 PM
410-783-8000
Location
Add Event To Your Calendar