BSO Presents Rachmaninoff Rhapsody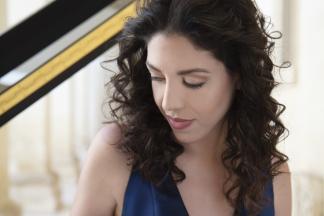 The final concert of the season includes Rachmaninoff's Rhapsody on a Theme of Paganini featuring Italian pianist Beatrice Rana, whose playing is noted by The London Times as having "a kind of Orphic seductiveness, a transcendent lightness of touch." The rhapsody has a historical connection to the region, as it was premiered by Rachmaninoff himself at the Lyric Opera House in Baltimore. Closing the program, James Conlon leads the orchestra in a moving performance of Shostakovich's dramatic "Leningrad" Symphony in which dueling brass sections represent the competing armies during the siege of Leningrad.
This concert repeats Sat., Juen 18 at 8 PM at The Music Center at Strathmore in North Bethesda and on Sun., June 19 at 3 PM at the Joseph Meyerhoff Symphony Hall in Baltimore.
For information on the latest guidelines concerning vaccination requirements, please visit BSOmusic.org/ResponsibleReturn. Dates, times, and locations are accurate as of the posting of the event information. For more information, visit www.BSOmusic.org or contact [email protected] or by phone at 410-783-8000 or toll free 877-276-1444.
Event Contact
Patron Support
410-783-8000
Event Details
Friday, June 17, 2022, 8:00 PM – 10:00 PM
410-783-8000
Location
Add Event To Your Calendar