Candlelight Concert Society's Dénes Várjon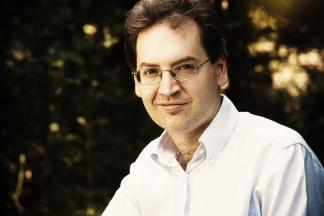 Hungarian pianist Dénes Várjon's sensational technique and deep musicality have made him a most exciting and highly regarded pianist on the international stage. As a soloist he has been a welcome guest in concert series and festivals such as New York's Carnegie Hall, Vienna's Konzerthaus, and London's Wigmore Hall.
Várjon's exceptional artistry is on full display in a program spanning from Baroque to Romantic eras. A highlight is Schumann's Fantasie in C Major which was dedicated to Franz Liszt and of which Liszt wrote: "…I am really proud of the honour you have done me in dedicating to me so grand a composition."
TICKETS: $40; Students $10; Youth tickets are free with the purchase of an adult ticket!
Event Contact
Candlelight Concert
410-997-2324
Event Details
Wednesday, June 1, 2022, 7:30 PM – 9:00 PM
410-997-2324
Location
Add Event To Your Calendar