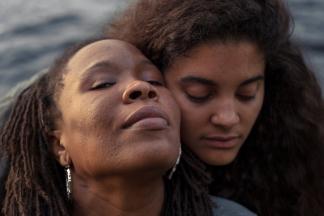 Organized by Carnegie Museum of Art, this exhibition debuts a recent body of work by New York-based artist Elle Pérez.
Including 13 photographs created between 2019 and 2021, Devotions explores relationship building, creating space to reflect on how we navigate ourselves in relation to others and the world. Pérez's carefully sequenced images dwell in moments of grief and care, pain and pleasure, desire and self-exploration. Amidst recurring motifs of water, touch, and BDSM are also striking choices in proximity, scale, color, and light.
The works will be presented at the BMA as an immersive experience, connecting the John Waters Rotunda and adjacent galleries.
Event Contact
Sarah Pedroni
4435731700
Event Details
Repeats weekly Sunday and Wednesday and Thursday and Friday and Saturday -- until Sunday March 19, 2023 -- except Sunday June 19, 2022, Thursday November 24, 2022, Sunday December 25, 2022, Sunday January 1, 2023.
Free
Location
Add Event To Your Calendar