Hats Off to Hampden Maskerade Ball to benefit the Hampden Family Center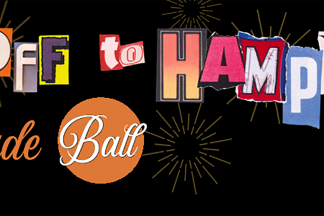 Hampden Family Center Presents its Annual Hats Off to Hampden Maskerade Ball
Fundraiser Set for June 2 at The Baltimore Museum of Industry
Baltimore, MD – May, 2022…Decorate your favorite mask and hat and head on over to the Hats Off to Hampden Maskerade Ball on Thursday, June 2 beginning at 7 p.m. at The Museum of Industry (located at 1415 Key Highway, Baltimore, MD 21230) to benefit the Hampden Family Center. The event will feature live music by "The Sons of Pirates", a delicious dinner, dancing, an auction and a costume contest. Tickets are $125 prior to May 18 and $150 after May 18 and are available on-line at https://e.givesmart.com/events/qmz/. Funds raised will support critical services and programs for Hampden residents such as adult literacy classes, case management, after school programs, preventative health services, summer enrichment camps and much more. For other questions or more information about becoming a sponsor, email [email protected] or call 410-467-8710.
ABOUT HAMPDEN FAMILY CENTER
Mission statement: To enrich the lives of Hampden residents through education and professional support and to encourage individual growth and community fellowship.
Event Contact
A. Wilkes
410-467-8710
Event Details
Thursday, June 2, 2022, 7:00 PM – 11:00 PM
Location
Add Event To Your Calendar