Cage Riot Presents: pure xtc + Brandon Tomlinson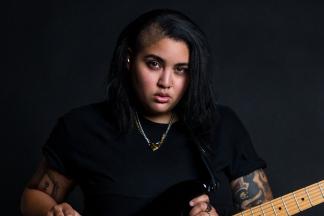 pure xtc is Taylor Hughes, a queer multi instrumentalist, writing and producing music out of her home studio. Inspiration for the project was sparked while Hughes was living in NYC in late 2020. pure xtc quickly began turning heads with her road-ready brand of haunting electro-pop. pure xtc's debut single "Ghost" began circulating and could be heard on radio stations across the US, Canada and beyond. pure xtc has opened for Dayglow, Jenny Lewis and Dashboard Confessional.
FFO: Lorde, PVRIS + K. Flay
Brandon Tomlinson will be headlining the show with direct support from pure xtc, Violette and Rauli V will get the show started at 8PM.
Event Contact
Taylor H
9175082385
Event Details
Saturday, July 16, 2022, 7:00 PM – Sunday, July 17, 2022, 12:00 AM
Location
Add Event To Your Calendar