The Promise - Art Exhibit by COL, Alfred Biegel, US Army (Retired) and Studio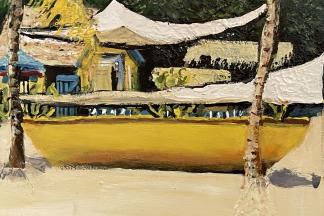 Former Colonel of the US Army, award-winning plein air artist, and art teacher - Alfred Biegel brings his works to the Bernice Kish Gallery at Slayton House. These beautiful paintings, themed, "The Promise" - created by Biegel and his studio are available for viewing June 8-August 12. Reception will be held on June 18, 2-4pm and is open to the public.
Event Contact
Lisa Kim
4107303987
Event Details
Wednesday, June 8, 2022, 9:00 AM – Friday, August 12, 2022, 4:30 PM
Free
Location
Add Event To Your Calendar
What Others Are Saying
Alfred Biegel notes, "This sterling plein air artwork underscores the compilation of artistic success that truly alights my promise."