Object Dive—Material Activism: Art-Making Virtual Workshop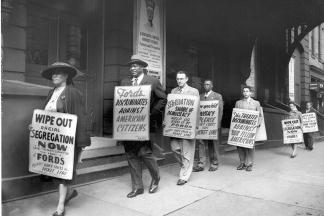 Dive into photography presented in Passion and Purpose: Voices of Maryland's Civil Rights Activists with community artists and staff at the Maryland Center for History and Culture. Virtually examine and discuss the use of photography as activist art historically and in contemporary forms. Together, working with local artist Deyane Moses of Blackives, use photography to create your own form of activist art. Program is suitable for all ages including adults.
This virtual program is free and open to all audiences. Registration is required. After registering, an automated confirmation email will provide connection instructions.
Event Contact
Jennifer Michael
4106853750
Event Details
Saturday, September 17, 2022, 10:00 AM – 11:00 AM
4106853750
Free
Location
Add Event To Your Calendar